Posted on date 2022-01-31
Save Money in 2022 With Our Top 10 Tips
Looking for money-saving tips? It's never too late to learn how to start saving.
It's challenging to save money when there always seem to be new expenses. You put money aside only to spend it on unexpected events...or that new purse in the window (you know who you are! ;-)
Let us guess. You finally got that emergency fund set up. But now your child needs braces, college tuition, etc. We understand.
Saving money takes dedication to commit to healthy spending habits. You must have the discipline to save for tomorrow before paying for today's extra expenses.
With the right money-saving tips, you'll be adding to your account and saving money in various ways. The best thing about saving in various ways is that your savings grow faster.
Here are a few money-saving tips to help you get started.
1. Create a Budget
It's hard to save if you don't create a budget. Go through your bills and audit yourself. Find out where your money is going.
If you notice you're paying too much on something, scale back. Create a budget. Make sure you stick to it.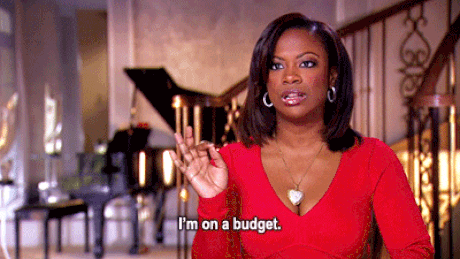 A simple, effective way to do this is to use the envelope method.
You pay for everything with cash. At the beginning of each month, put what you need for each bill in envelopes and don't spend over that.
At the end of the month, put the remaining money in savings.
2. Pay Yourself First
It can be hard to think about saving when your money is tight. But, if you never start, you'll never save. Paying yourself first is one of the easiest ways to save money.
To pay yourself first, take money from each paycheck and deposit it into your savings account. That way, it's as if the money was never there to spend.
If money is tight, start with a small amount, like $25. As you cut down other expenses, increase the amount without dipping into your budget. Simple. You'd be surprised how fast the savings can add up.
3. Pay Down High-Interest Credit Cards
The average credit card debt in 2021 is around $6,000. If you're paying the lowest monthly balance, you're losing thousands on interest rates.
Start by trying to cut your credit card debt by $1,000. That will save you $150 to $200 per year on interest rates.
4. Use Automated Apps
You can save money using automated apps. Apps like Acorns, Qapital, and Digit help you save money.
Each has options for rounding up every item you buy to the next dollar. While you're saving only a few cents each time you buy something, that adds up over time.
With Acorns and Digit, you can invest that money for an opportunity to make your money work for you.
Digit will even help you pay down debt on things like credit cards and student loan debt. They also will help you save for retirement and general savings.
5. Cut the Cord
Don't watch much television? Cut the cord!
With services like Disney+, you can watch quality programming without the expensive bill. Right now, you can get Hulu, Disney+, and ESPN for only $7.99 per month each or only $79.99 for the year!
With Disney+, you get three fantastic services. You can spend what would for a month's worth of TV for a one-year subscription. Now that's savings!
You can even watch football games for free on Thursdays this year on Amazon Prime.
6. Use a Money-Saving Browser Plugin
Save money while you shop by using a money-saving browser plugin. If you're shopping online and not using one of these, you're losing money.
Here are three money-saving plugins to try:
They apply coupons and promo codes to items to save you money. If you shop online a lot, you could save a lot over a year. It will make shopping online a thrifty option compared to going in-store.
7. Check Your Insurance Rates
Have you checked your insurance rate lately?
Work from home and don't drive much? You may want insurance that focuses on light driving. That could save you hundreds on car insurance. If you're a safe driver, you could even tack on more savings.
8. Go Energy Efficient
Using energy-efficient appliances and light bulbs is another way to cut costs. When it's time to replace the old fridge, go for an energy-efficient replacement.
Count the number of bulbs used in your house, and replace them with energy-efficient LED bulbs. If that expense is too great, buy one and replace it when needed.
9. Eat at Home
For the price of a meal at a restaurant, you could feed an entire family. If you're trying to save money, eating at home is an easy way to cut costs.
It's not only cheaper, but it's also a healthy habit for your family. Many restaurants add a lot of fat to their dishes. You can cut back on fat and expand your wallet at the same time.
10. Cancel Memberships You Don't Use Anymore
Sometimes, we go into memberships with the best intentions. We fork over money on memberships and set goals to use them. Then what happens?
Time goes by, and we find we're no longer using them. Save money by canceling those memberships you don't use anymore. It saves money and relieves you from the guilt of renewing them each year.
Build Money-Saving Habits With These Great Tips
We hope these ten money-saving tips help you build the habit of saving. Remember, starting is the hardest part.
Once you have a system for saving money, it will almost become second-nature. Even still, make sure not to fall into old spending habits.
Between chopping away at your debt and saving for the future, you'll be in better financial shape in no time.
Other Posts